Featured at B.Loved
Feeling really grateful for seen one of our favorite styled photoshoot been featured at B.LOVED. I have a soft spot in my heart for this shooting… Thank you team!
⠀⠀⠀⠀⠀⠀⠀
We're whisking you away to glorious Greece for this trendy elopement wedding captured by Fiorello Photography today! Working with Inspired Moments Weddings & Events they created a shoot to inspire modern, minimalist couples with on-trend flowers by Red Box Days – hello Pampas Grass – and set at the historical Imaret Hotel in Kavala, Greece.⠀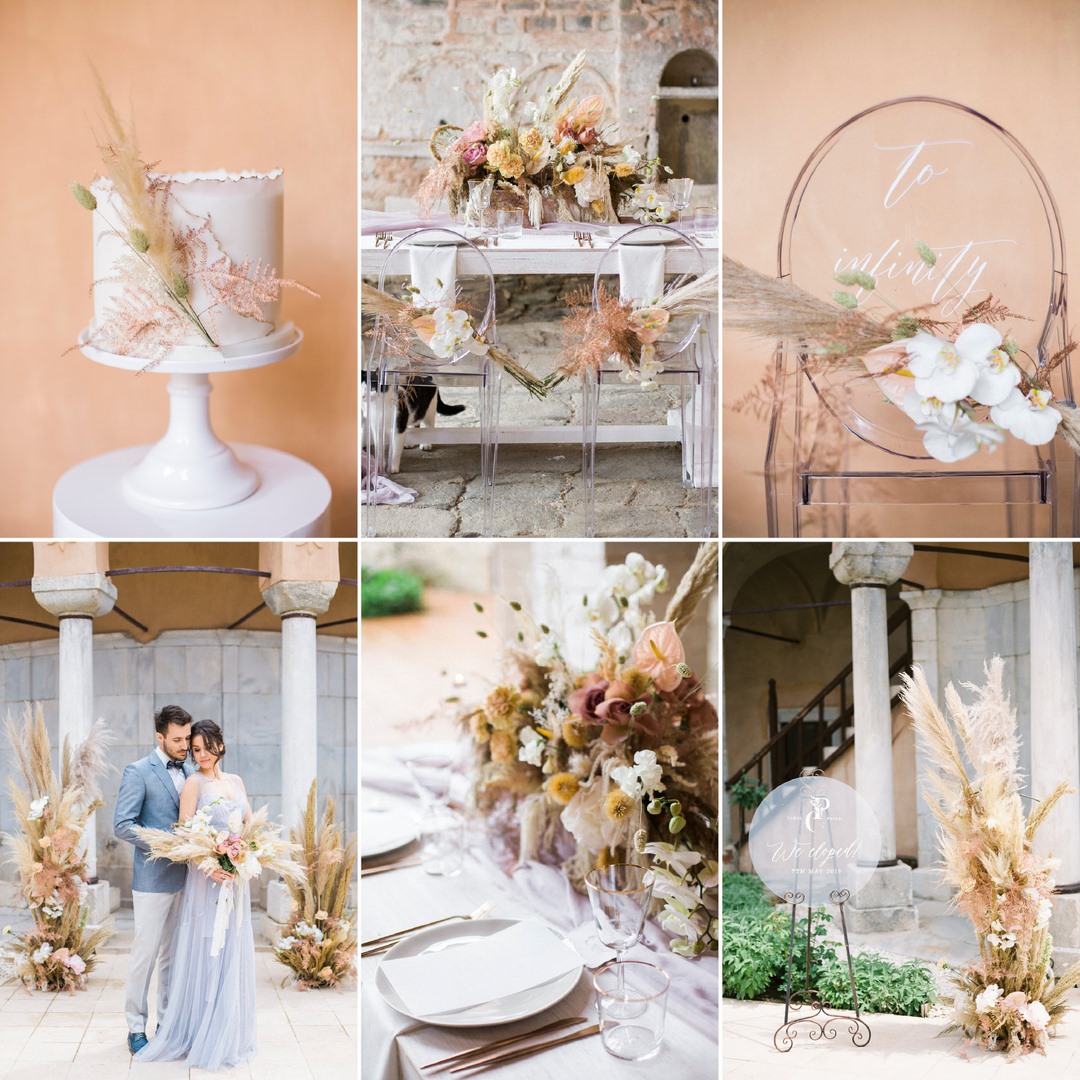 Luxury Elopement
With a luxury elopement, a couple can have a unique and unconventional wedding photography session that breaks the traditional concept of wedding photos. Dare to be different and let your love story to shine as it deserves it. After all, your love is majestic and so should be your wedding photo album.
For the first time, since it was transformed into a Historical Hotel, Imaret opened its doors and gave us 100% permission to use all available areas for this wedding styled shoot. Never before, had been a record of styled shoots in this venue. Even real weddings that have rented their wedding reception areas had to dance around strict restrictions. We are really honored that we are the first that took pictures and captured the beauty from spaces of this architectural monument.
The luxury elopement concept is perfect for pre-wedding photo shoots, wedding photography and next day sessions. Pick your best day, bring your best smile and let the magic lead you in a faraway mythical place like Imaret Hotel in Kavala.
Declare your eternal love in the most romantic location in the world. There are few places like this, where history, art, style, and elegance meet in such a poetic and dreamy venue. Once you pass the front door you will feel the mythical vibes transforming you into a magnificent princess of the East.
For couples in love, nowhere is too much or too far, when it comes to having the wedding of their dreams. And in this styled wedding photoshoot, wedding inspiration is pouring from the sky! Continue reading…