13 Aug

Wedding Season in Greece
Wedding Season
If you are dreaming to get married in Greece and you are wondering which day would be perfect during wedding season, we ensure you that all days are spectacular!
There are so many wedding locations that look absolutely amazing all year long. The mild weather makes it possible to get married in Greece all 12 months, depending on the theme of your wedding. Although the official wedding season in Greece starts from the beginning of Spring and ends mid-Autumn, we have seen breathtaking weddings in December or January. Greece has a sweet Mediterranean climate during all 4 seasons. Isn't that great?
Choose your wedding theme and we will tell you the perfect period for your wedding ceremony. After all, it is always wedding season in Greece! And between you and me, all film wedding photographers adore wedding season under the Greek sunlight.
Wedding in Tinos
Tinos is famous for its Churches, but few people are familiar with the astonishing wild beauty of its small, far away little Chapels of the island. On the Wedding day, a nice summer breeze was keeping us cool. The horizon was full of Cycladic colors and I couldn't wait to start photo shooting their special day.
Although I am a Wedding Photographer for more than 10 years, every single time I feel the excitement of the first day… something is coming over me and I get in their shoes… I feel like a part of their soul. Maybe, that's the reason why so many brides and grooms – after their wedding – refer to me as an old family friend.
We connect! Their wedding photography albums are full of memories, not just photographs. It is so touching, when couples say to their friends, that their wedding photographs look like a magical fairytale.
Wedding at Vouliagmeni Lake
Sigrid and James came all over from the UK, to celebrate with friends and family their special wedding day. Vouliagmeni Lake is a special place for the family so it was decided to be the set-up of their private ceremony! And what a set-up it was!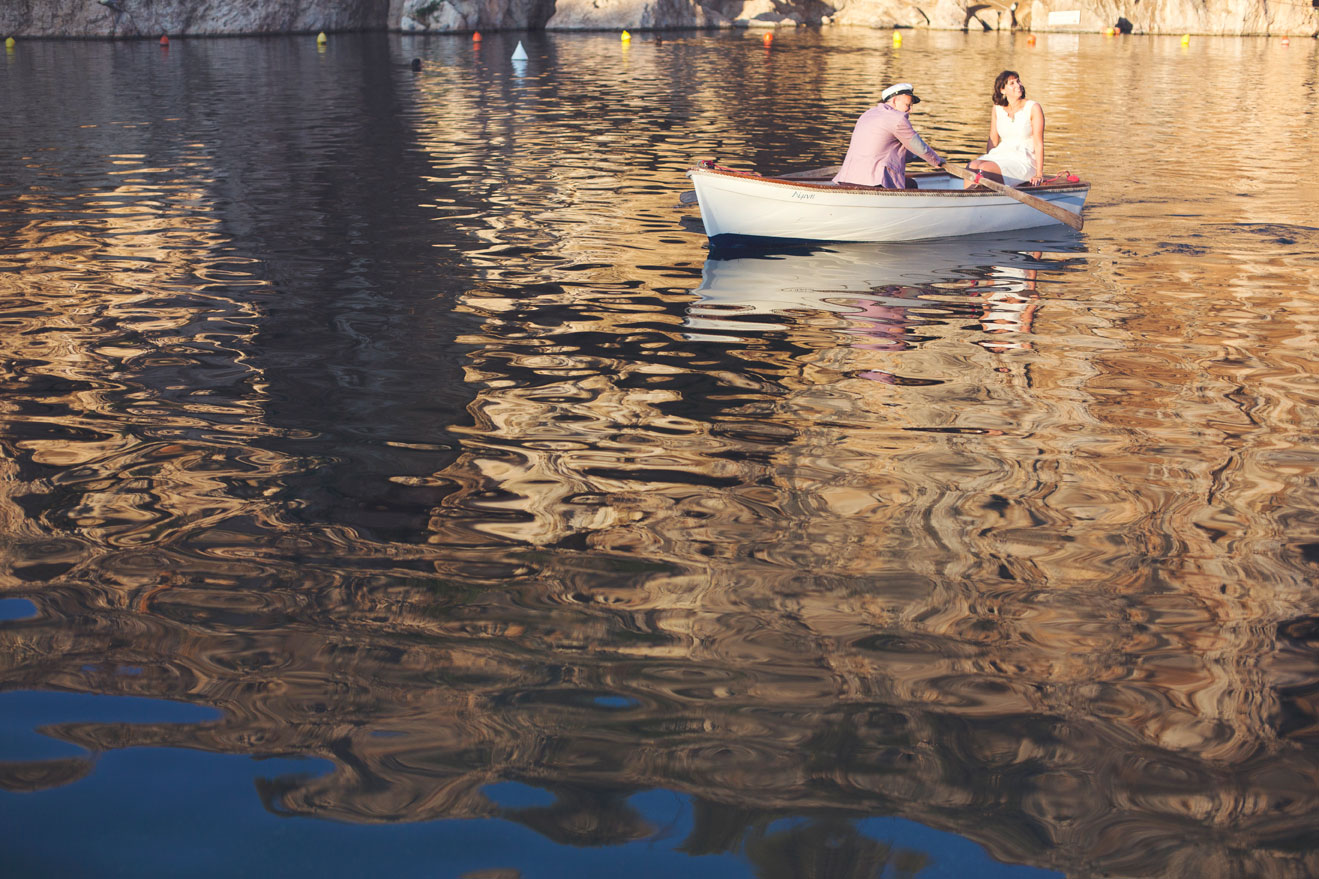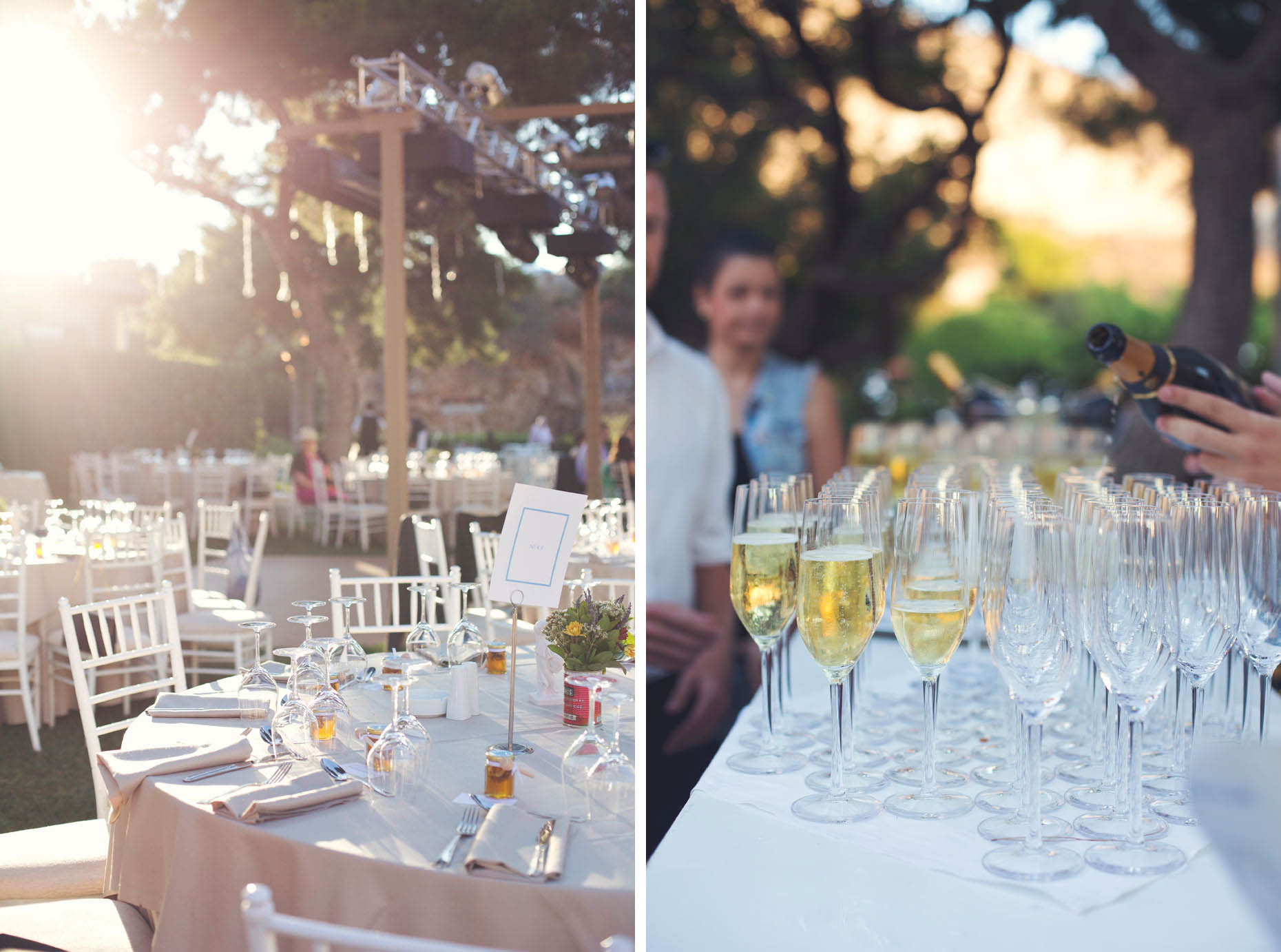 A perfect background for their special ceremony that was inspired by the Greek traditional wedding ceremony with some touches that Michaella from yourceremony.gr arranged beautifully for the couple. Touching words and loving moments made this day a perfect one. The sun gave us the most beautiful light to celebrate those moments.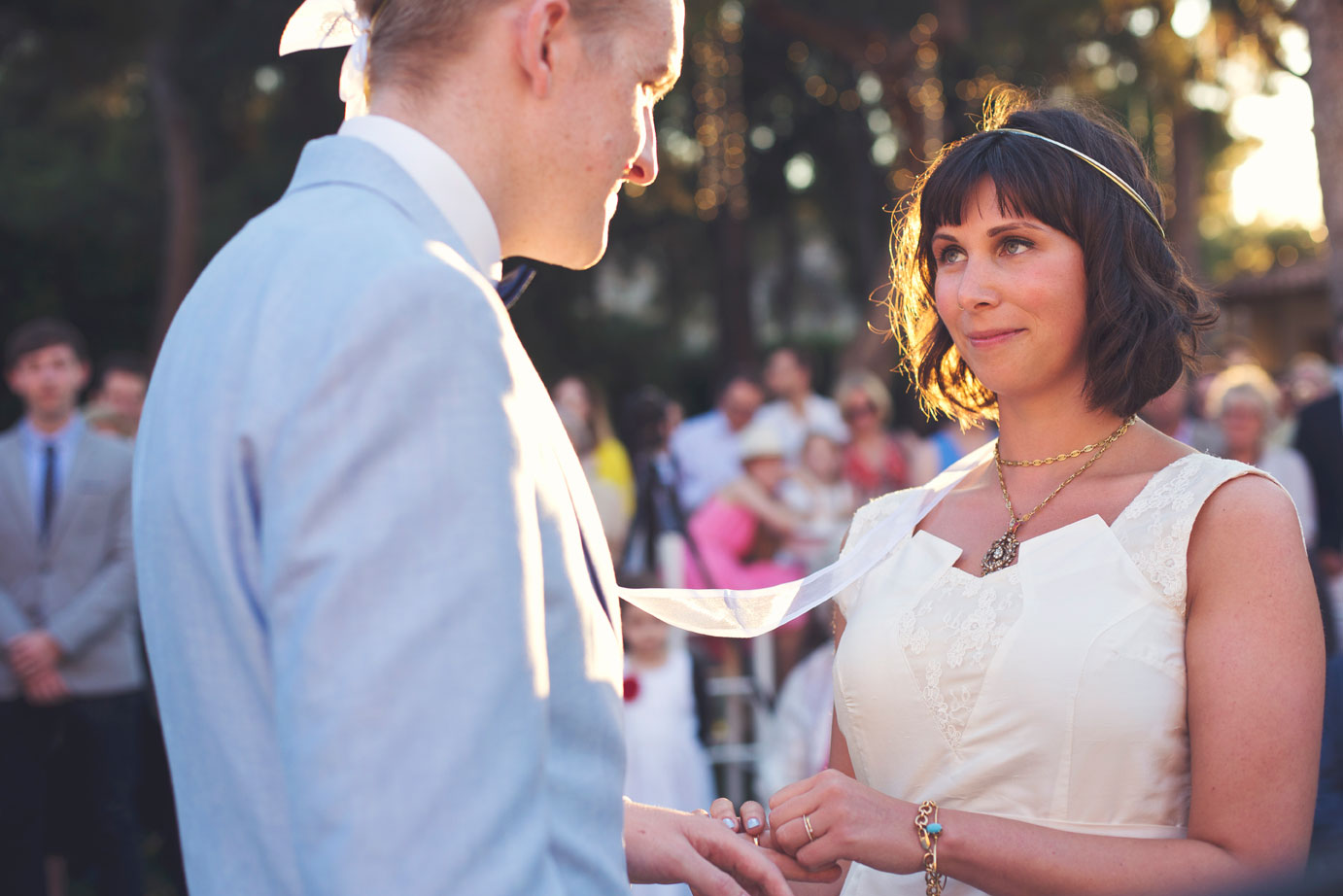 After the ceremony and the speeches, an exciting party started with Greek dancers giving some "private" lessons to all guests, who came from all over the world, of how Greeks do it on the dance floor! Opa!
Wedding in Lefkada
I am so happy that through my lens I have the opportunity to capture life moments and true emotions. My photography camera is the media that helps me tell a couple's life story and protect memories from fading out. I am a memory keeper. Ready to freeze time and the beauty of life in every single click. Priceless moments that are the treasure of every wedding and can be shared with loved ones in the future to come.
The couple found this ideal location for their romantic wedding in Lefkada, at the moment they first laid their eyes in this breathtaking pure greek scenery. In Ancient Greece, it is believed that the island was Homer's Ithaca, and the palace of Odysseus was located west of Nydri on the south coast of Lefkada.
Wedding in Mykonos
Every wedding is a fairytale… It begins with a romantic gesture by popping the question, it has its ups and downs until everything is ready and running and finishes with a happy ending by saying "I do"… imagine having as a background the amazing island of Mykonos!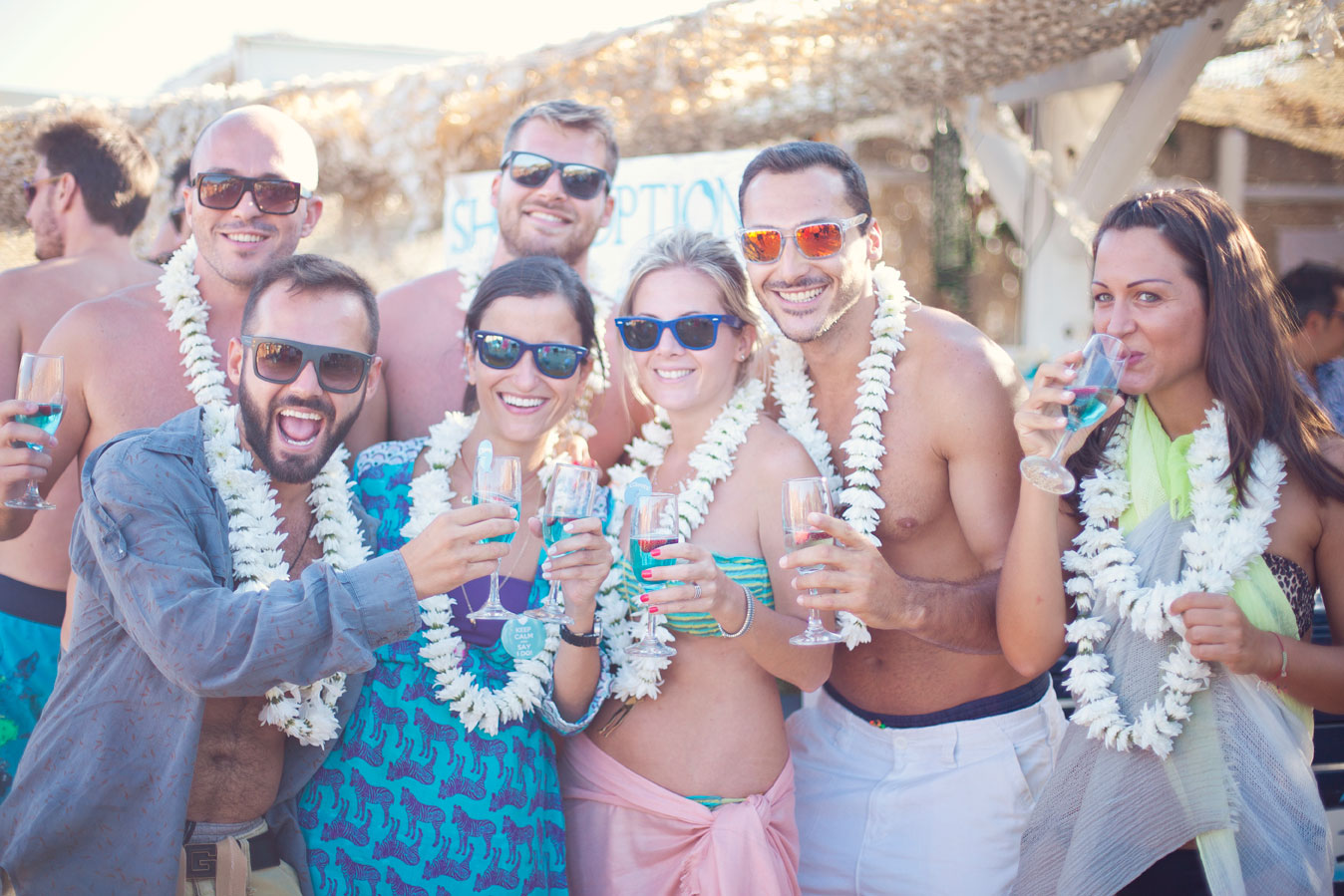 The 2-day celebration began with a pre-wedding party by the beach… great music, delicious finger food, and yummy cocktails were the just the rights things to start up the party… in which shoes were absolutely optional and only good mood was mandatory!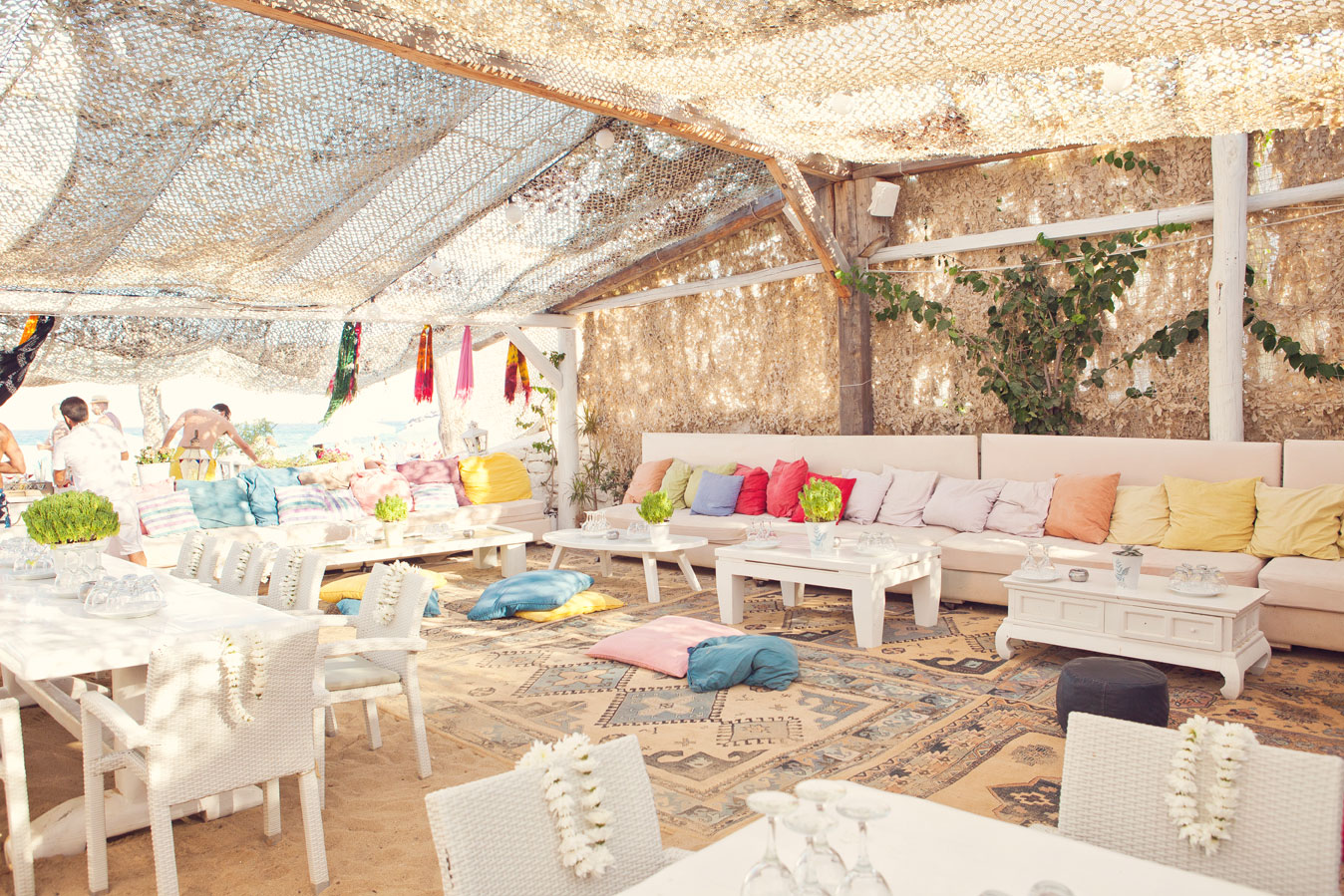 The wedding day was everything it could be: romantic, emotional, chic, full of love and positive energy!
Every little detail was carefully planned and implemented by the amazing team of Rock Paper Scissors Events. All decoration and planning left nothing to be desired as all was so elegant and in place.
The picturesque church was in the perfect spot… I could not think of a better place for these beautiful people to start their new life together: by looking over the sun setting at the Aegean sea…
Wedding in Athens
Konstantina and Christian: a young couple that met and fell in love under the romantic lights of Paris, had their wedding in Athens and live in Germany… citizens of the world!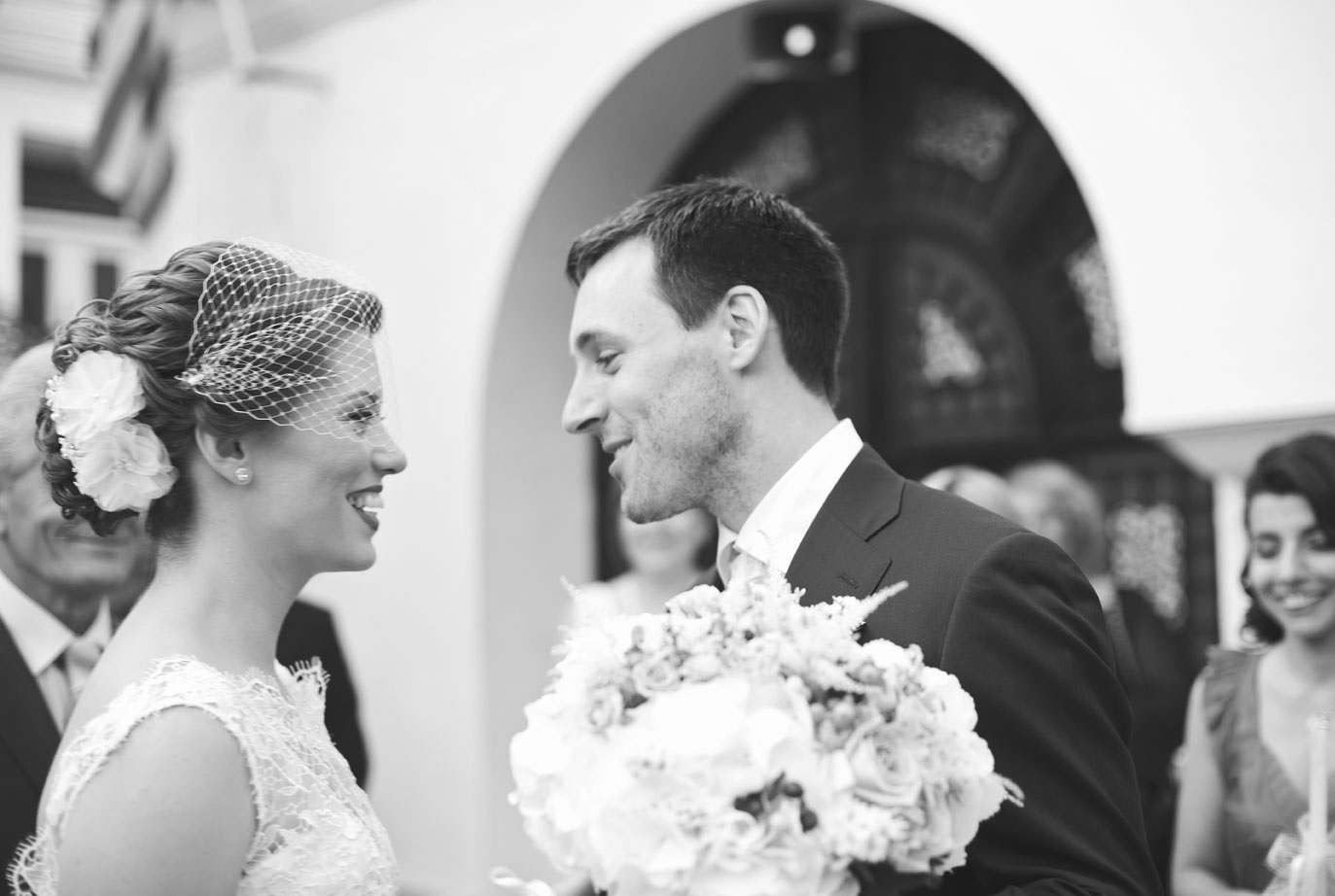 Their beautiful wedding took place in the area of Old Athens, at the church of St. Fotini. A beautiful ceremony, full of flowers, which the bride attended on a city train, after a beautiful ride along the old city. After the ceremony, the bride and groom decided to walk to the reception venue and in the meanwhile, we had the chance to make a few images under the Athenian lights.
Your Wedding Photographer
I am a photographer. An unstoppable personal storyteller and a film wedding photographer. What else can I say? Taking pictures makes me feel that I have found my mission on earth. I am driven by love for beauty and real emotions. Being an active storytelling wedding photographer for more than 10 years keeps me always on the road for photography adventures.
The beauty in weddings is the reason why I chose to be a wedding photographer: to witness all the authentic moments and being able to capture them for you to remember. I want to show through my images you how precious your story is, how beautiful you are…
I want to become the storyteller of your wedding and let the important people of your life see the beauty, the passion. To portray the excitement, the joy, the magic… the dreams and wishes that come true on your wedding day!
I am so happy that through my lens I have the opportunity to capture life moments and true emotions. My photography camera is the media that helps me tell a couple's life story and protect memories from fading out. I am a memory keeper. Ready to freeze time and the beauty of life in every single click. Priceless moments that are the treasure of every wedding and can be shared with loved ones in the future to come. – Monika Kritikou