Stylish Wedding Invitations
My friends know how much I love calligraphy, but only a few people know that I also like stylish wedding invitations and I enjoy it, with all my heart, when I take photographs of them. They are tiny pieces of art in a paper!
Chic Wedding  in Spetses
Capturing the loving moments of two young people during the golden hour is magical. Even more where your backdrop is whimsical per se: Spetses and the grandiose Poseidonion Hotel.
This Chic Wedding photoshoot took place during a beautiful spring afternoon when the sun was giving us wholeheartedly its sweet light. Dimitris & Katerina look their best in their stylish tux and magnificent wedding gown. Poseidonion hotel is an aristocratic milieu and this was pinpointed by the entire design: the chic details, the linens and tableware, the flowers, the invitations, the desserts… Every single element was there to contribute to what this wedding setting was all about: elegance!
Discover this magical wedding …
Whimsical Wedding
Many young couples are dreaming to have a whimsical wedding in Spetses. You see, Spetses is a beloved wedding destination in Greece. So I hear a lot of soon-to-be-married couples talk about their future plans for their wedding day and most of them express how much they love Greece and adore the Princess of Aegean, Spetses!
When I first read about the Phos Workshop in Spetses island, I knew that it would be a wonderful opportunity for a wedding editorial photo shoot. So here we were, overlooking the Aegean Sea from one of the oldest Villas in Spetses. For the wedding concept, the organizers trusted the talented Think Happy Events wedding planner. And all of us could concentrate mostly on enjoying the photography sessions!
We had the best of the best instructors and models. And we were free to create our own wedding photography storytelling. This "wedding couple" seemed to take joy in spending their days and nights with all this photography attention on them. To be honest, that is the best way to enjoy your wedding. Being next to your soulmate, in the most beautiful location on earth, Greece.
Discover this wedding editorial story…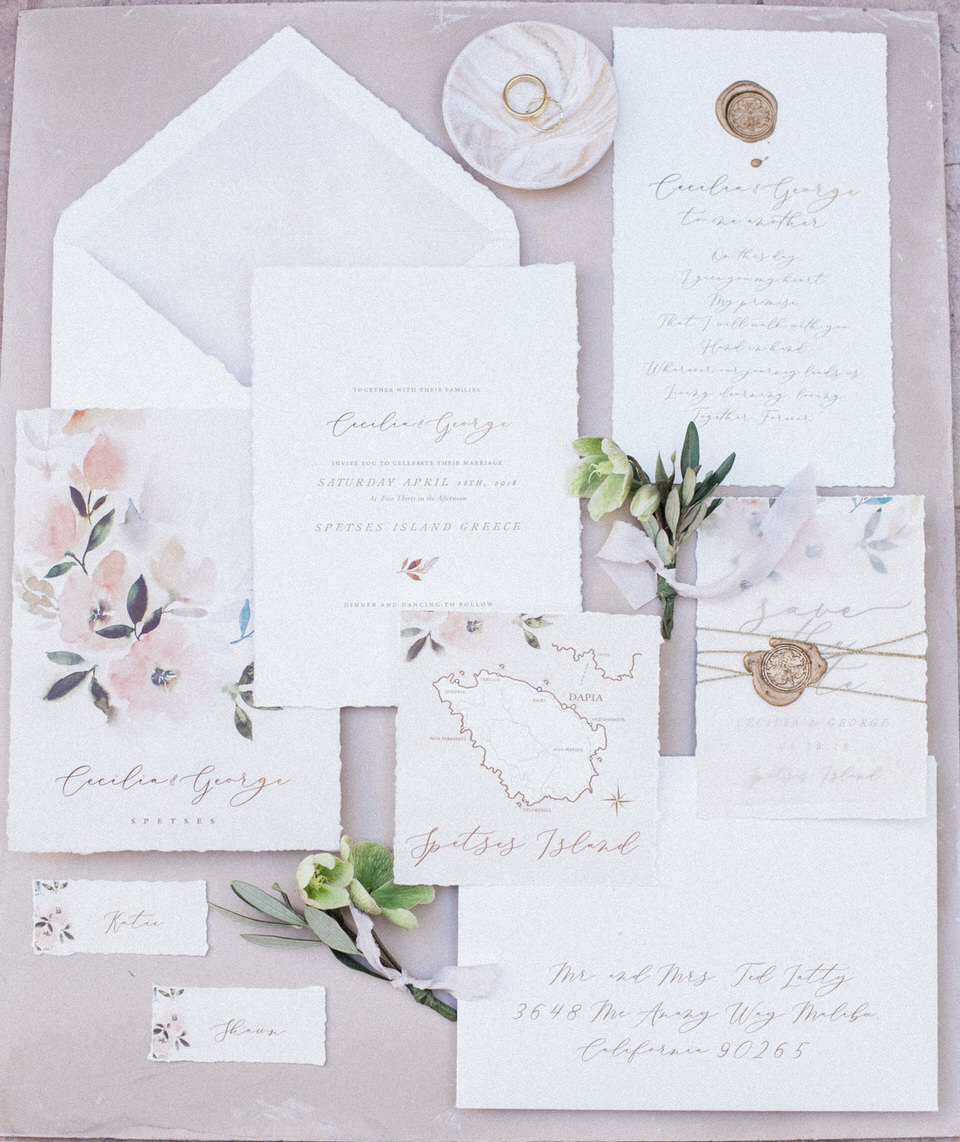 Seaside Wedding
The great Spetses coasts have inspired some of the best weddings we've ever seen. I have a soft spot for seaside wedding photography everywhere on earth. Sea makes me smile! And when they call me to be the photographer at a wedding next to the sea, I can not hold my horses.
All you need to create an everlasting photography are phōs & love. Do you know the meaning of the word photography? Photography: phōs+graphé both Greek words that one can translate them into drawing with light. Light is the main element of taking images. Without phōs (light), taking photos is a hollow exercise as the only thing that would appear is pure blackness.
The quality of phōs is very important. So, this is why you might see photographers during the blue hour or golden hour in the most incredible places. To capture the phōs and the allure it creates. To froze in time the magic the sun gives us only for a few minutes a day. Simplicity was the main element of this shoot.
Discover the light of this wedding…
Wedding Memories
To find true love at first site is a dream for many people… For Evgenia and Giannis that dream came true from the first moment they met and their Wedding in Tinos was a celebration of their love.
They share a sense of genuine joy and their happy giggle creates a loving atmosphere around them. They laugh together like dancing birds and they uplift people next to them with their positive vibes. A warm feeling of kindness is radiating from their faces when you look at them. Well, people in love tend to enjoy the little things and notice all beautiful details of life… as if wisdom is a side effect of an open heart.
That smile, Evgenia's smile is unforgettable … like music for the eyes! How graceful she is!
Discover the beauty of this wedding…
Between Myth and Beauty
The Temple of Poseidon in Cape Sounio is one of the most historic sites in Greece and an outstanding wedding destination, due to its majestic location. You can admire the sun, setting down and making your heart melt while the unique colors of the sky turn the moments there into a living fairytale. A wedding photo shoot in Sounio is a must-do experience for every professional wedding photographer.
In this wedding photography session, we got our inspiration from the landscape and from the Temple of Poseidon, the Ancient Greek God of the Sea. Talented, professional vendors came together with wedding ideas, that couples soon-to-be-married can use into their own wedding day.
Discover the experience of this wedding…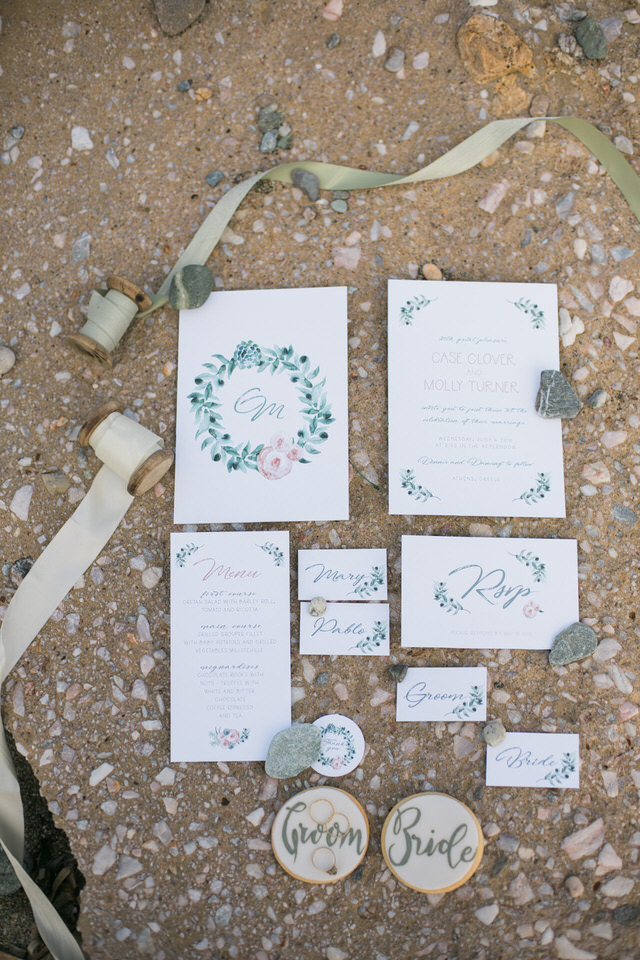 Book your Photographer
I am a photographer. An unstoppable personal storyteller and a film wedding photographer. What else can I say? Taking pictures makes me feel that I have found my mission on earth. I am driven by love for beauty and real emotions. Being an active storytelling wedding photographer for more than 10 years keeps me always on the road for photography adventures.
The beauty of weddings is the reason why I chose to be a wedding photographer: to witness all the authentic moments and being able to capture them for you to remember. I want to show through my images you how precious your story is, how beautiful you are…
I want to become the storyteller of your wedding and let the important people of your life see the beauty, the passion. To portray the excitement, the joy, the magic… the dreams and wishes that come true on your wedding day!
Do you want more details? Then feel free to contact me…