Destination Wedding Photographer
People keep asking me what is a Destination Wedding Photographer and what is the difference from a wedding photographer. Both are photographers specialized at weddings. But a Destination Wedding Photographer is able to support the challenges of a far away from home destination and can provide full photographic coverage of a destination wedding.
In order to become a Destination Wedding Photographer, you must shoot a variety of destination weddings. By that, we mean, all the weddings that couples have planned to happen at a gorgeous destination of their choosing away from home. Bear in mind, that what sounds idyllic for a wedding ceremony and celebration it's not always so great to catch in wedding photography.
The opportunity ahead for couples to celebrate their marriage at a destination away from home and their local environment could become a bit tricky for an inexperienced wedding photographer. Soon to be married couples tend to choose difficult to approach destinations.
Think about that… couples are getting married every day all over the world. Especially in Greece, we have a tremendous number of destination weddings in the Greek Islands, for almost 10 months per year. Don't get surprised if you find yourself hanging over a cliff to get the best wedding picture or stay on foot for 24 hours, in a location that you are not familiar with weather & light conditions.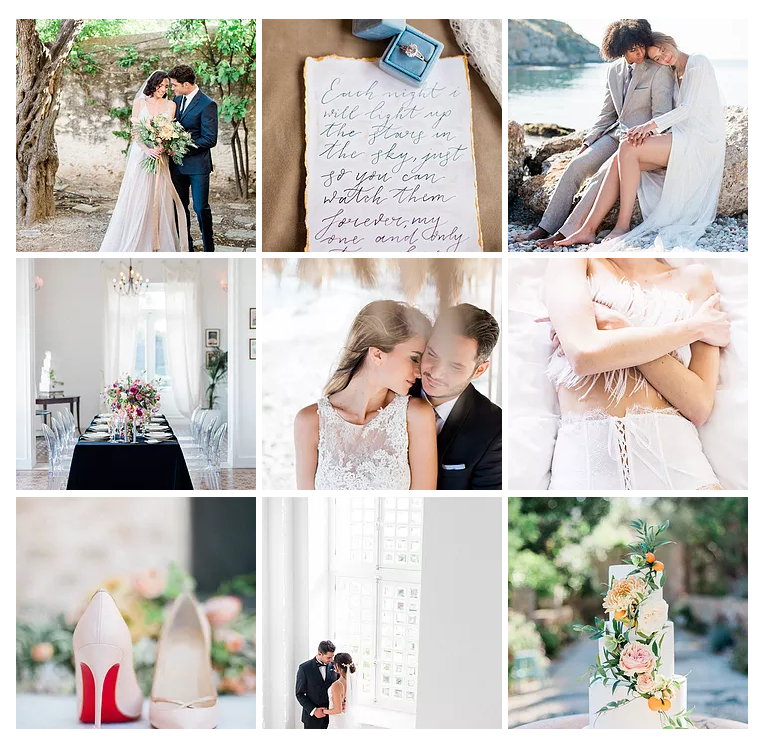 Destination Weddings
Destination weddings can be private with few quests or even open & luxurious with more than 100 quests. In both cases, you will need an excellent photography gear on hand, with some extras just in case that something goes wrong. Also, you will need plenty of preparation hours before the wedding day, the day before, the day of the wedding and the day after. Not to mention all the extra hours for the unexpected factors!
Being the photographer at a destination wedding in Italy, Greece, Malta, Spain, France, Africa, Turkey, USA may look fascinating but demands a high standard of specific preparation for each country. After some trips in these countries, I have come to the conclusion that everything may seem the same but nothing is. For example, a destination wedding photographer in Italy should know the local light conditions, the local traditions and the local rhythm of life if he/she wants to get the best results for the newlyweds. What works best in one country doesn't work in another.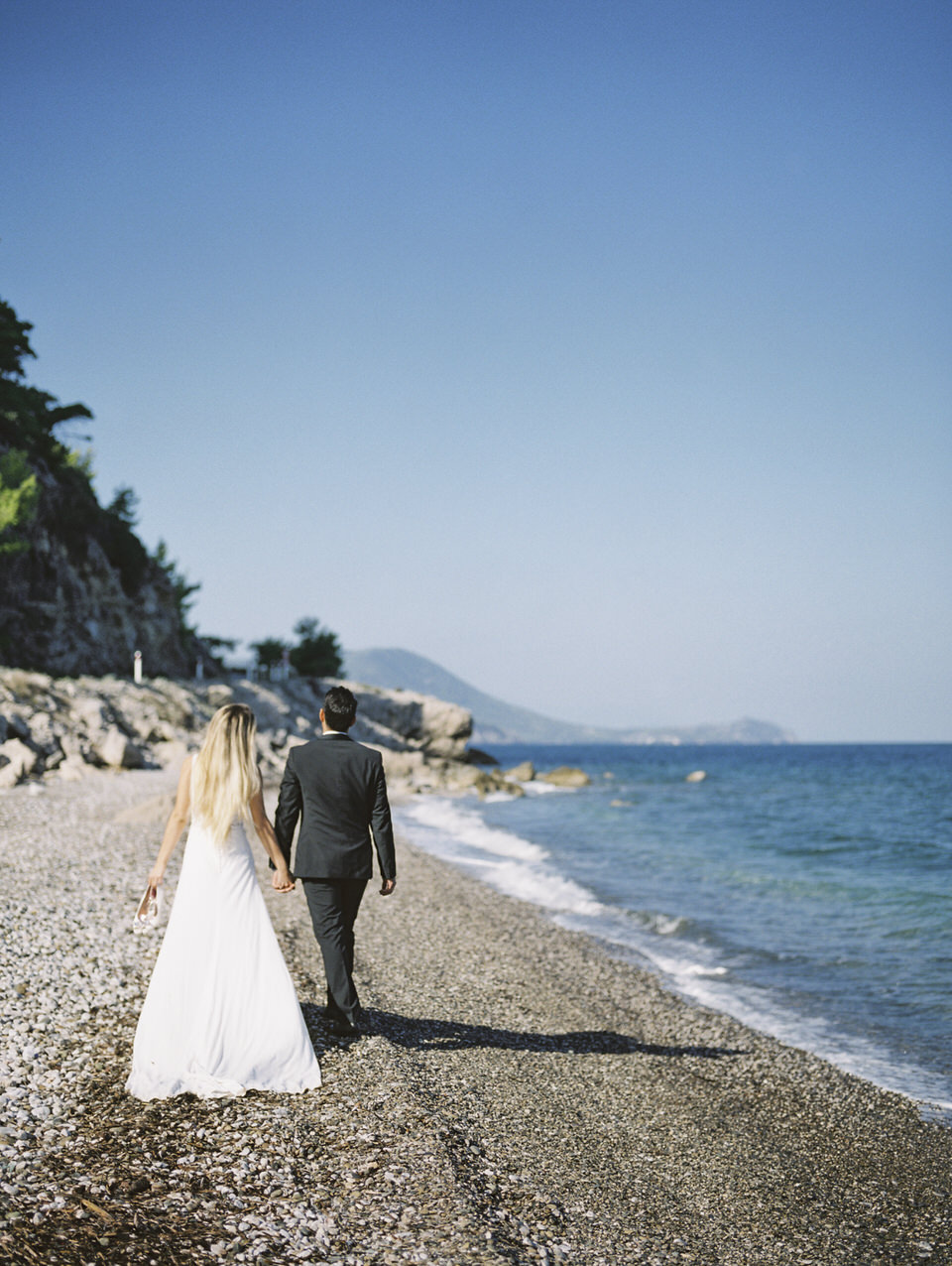 How to Find your Destination Wedding Photographer
Start looking at the internet the destination you are planning to have your wedding. You will see many results in the first, second and third page. Try not to visit the ones that have the indicator of AD, which means Advertising. Trust the organic results for your query. Let's try an example and start typing: "Destination Wedding in Spetses". You've got quite a few results, right? Focus your attention to the ones that don't have the indication AD, and click the first 20 – 50 links. After all, it's your wedding and worths all the digging!
Look carefully at the images in your screen. Do you find something that makes your heart skip a bit? Then click and explore who is the creator behind these pictures. Repeat this process several times and keep notes of names, websites, interesting links. After a month or so, check what name keeps attracting your attention. Statistically speaking, 2 or 3 photographer's names must be at the top of your list. Now it's time to visit their websites and published portfolios. Do you adore what you see?
Be careful, before you gonna start to stalk them all over their social media accounts, read all the reviews from previous clients. Prefer the reviews that are published on their website, on independent wedding blogs and finally at their social media accounts. Huge follower's numbers don't equal to trustworthiness. Reviews are what matter most!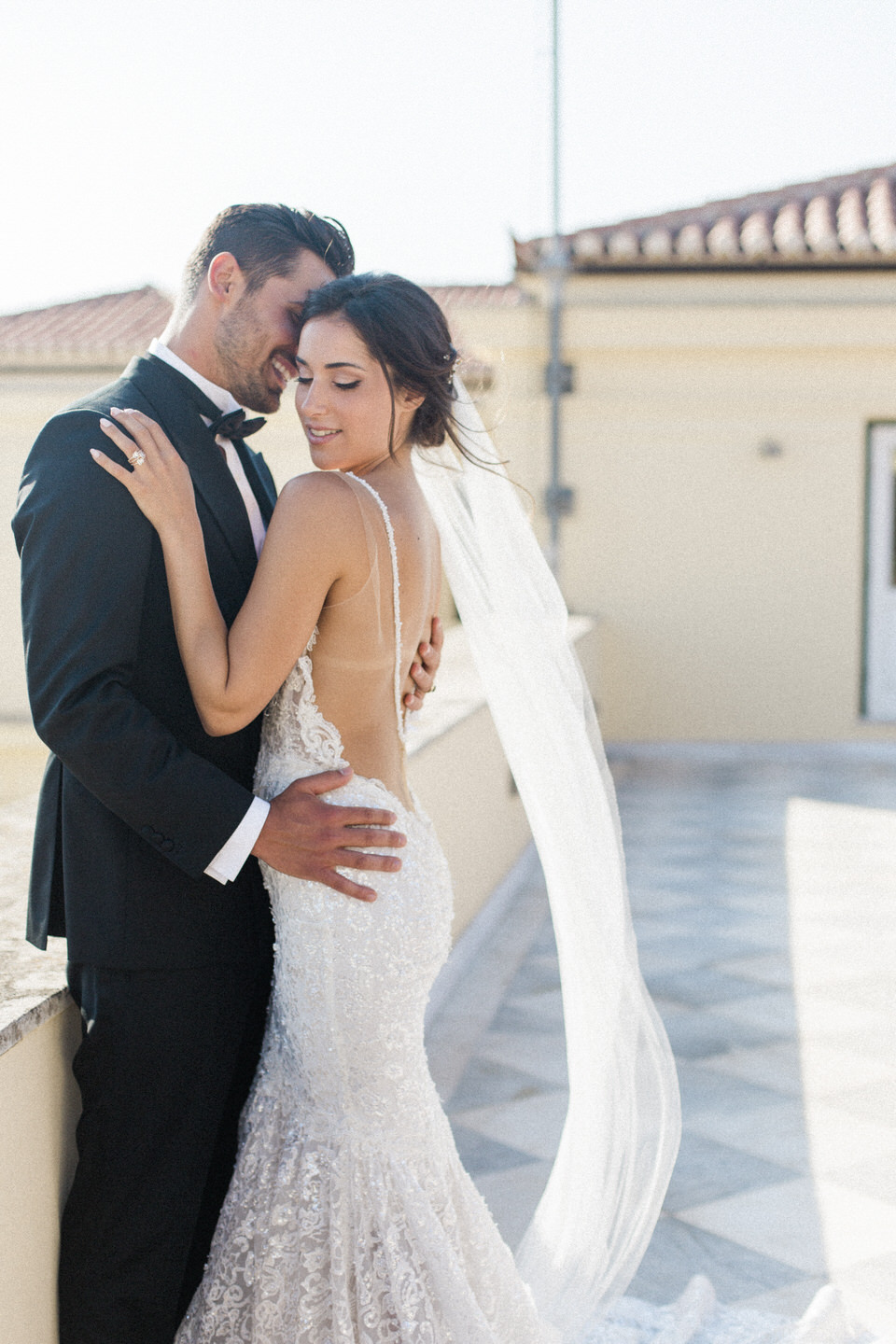 Check all the Wedding Details in their Portfolio
We know that first comes love and then comes cake but when you are planning your wedding and you are trying to find the perfect destination wedding photographer, watch out for the details. Now that you have found out which wedding photographer is closer to become your wedding's memory keeper, dive into their pictures and examine all the wedding details.
Do they pay attention to the couple's vibes? Can you spot the chemistry? Also, look if they have covered the following:
Bridal preparation
Groom's preparation
Wedding gown
Groom's attire
Family emotional moments before the wedding
Private moments before the wedding
Wedding Ceremony
Wedding reception
Wedding flowers
Wedding decorations
Wedding invitations
Wedding ring + jewelry
Wedding venue
Parents from both sides
Flower girls or boys
Wedding cake + desserts
Wedding stationary + printables
Wedding celebrations
The day after
First looks
Next, to the wedding itself, you want to keep everything as vivid as possible. Each part of your wedding day composes the experience you had. The wedding photographer that knows the importance of this day, will capture absolutely everything. Most of the times while seeing brilliant weddings you have this feeling that something is missing. A well trained and traveled wedding photographer will meet all your expectations and beyond.
Can you have a chic wedding without flowers? Absolutely not! There are countless ways to rock a bridal bouquet or any flower arrangement in a wedding reception that could be fresh, modern, and entirely unique. But flowers don't last forever, fortunately, wedding photo albums do last forever.
And how not to stress out the significance of Bridal Portraits? Hers, his, together and the first look. At the Big Day, the bride is preparing her appearance starting with her hair and makeup. When you are in the hands of a capable wedding photographer, you won't miss a thing from this process. The photographer will get your brighter and wider smile!  Before you book your photographer ask if they can provide film wedding photography services. There is nothing like printed wedding photography. It looks and feels like work of art!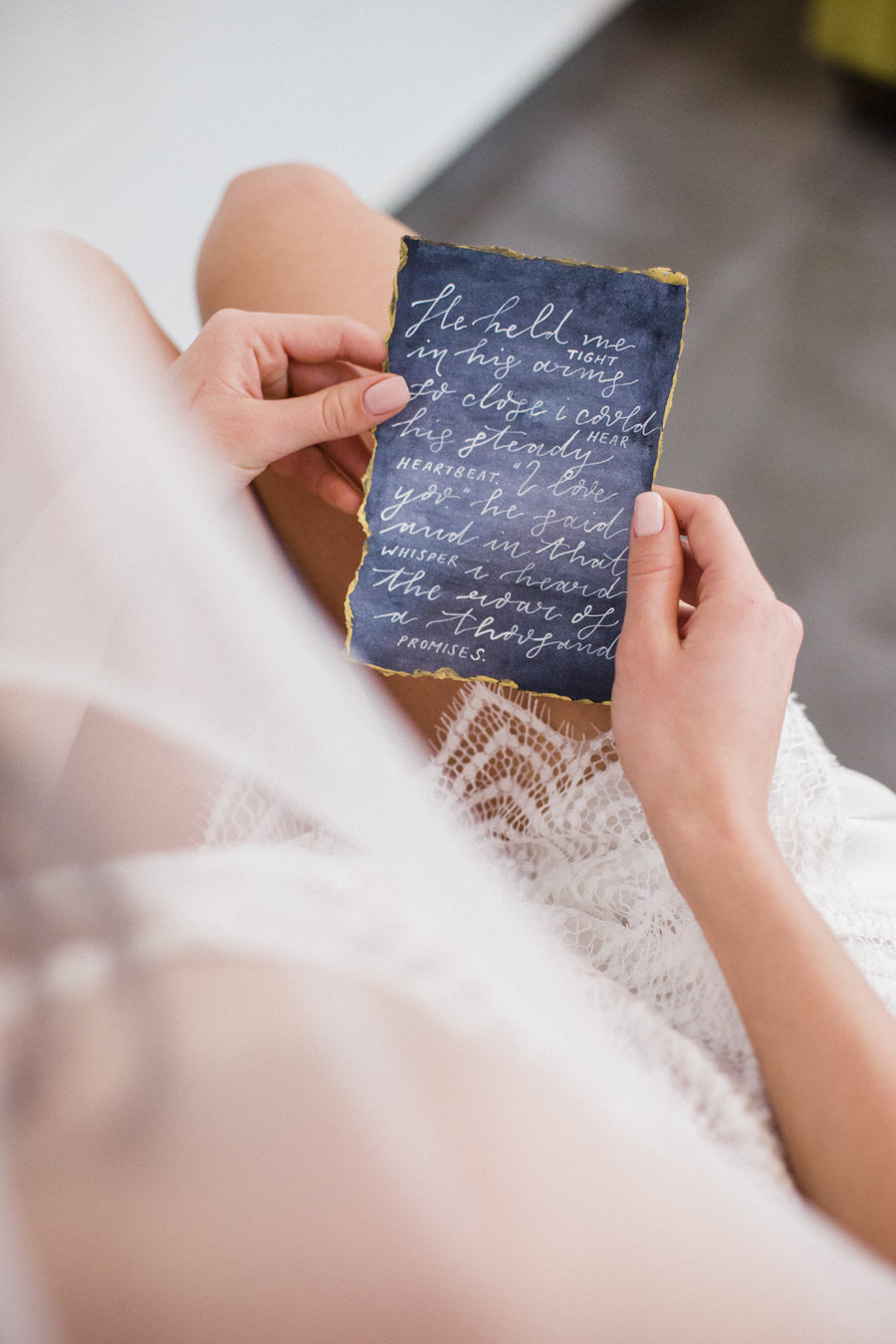 Film Wedding Photography
Film Wedding Photographers have a certain way to look and capture moments. By definition, photographers are dancing with light. They are chasing the balance between light and shadow. Film Wedding Photographers are actually seeking the best techniques to soften the boundaries between reality and dreams. They bring to the surface the best capture a photographer can get. Film photographers are the voice of all the unsaid words and emotions.
Their creative eye is built upon the process of taking photographs and tell the story with their heart.  After all, it's all about communication and connection, between the couple and the photographer.
Extra Wedding Photography Skills
Before the wedding, a couple can enjoy a set of different wedding photography skills. Let's go through them:
Lifestyle couples photography
Lifestyle couples photography is a style of photography that captures the couple's routine before the official wedding period. It is set in their own environment doing whatever they enjoy doing during any regular weekend. Simple, at home photography sessions without any intrusions from third parties. Couples feel more at ease and they express themselves effortlessly, comfortable, with authenticity. Simplicity and genuineness in photographing real moments are essential for me and lifestyle couples photography is the ideal style to capture such instants.
At a Couples photography session it is your unique chance to talk to your wedding photographer about the first time you looked at each other… the moment you got swept off your feet… your love story! Either you wish for a simple stroll around the city's streets, or a walk at the beach, even if you want a conceptual session… It is your opportunity to take some pictures as engaged and that celebrate your love in a more private manner. Lifestyle couples photography is perfect for people who adore their personal space and want to capture their everyday life with their partner.
Couples Boudoir Photography
So where do we cross the line into a more personal lifestyle couples photography? Setting the perfect backdrop at the comfort of your home! Yes!!! The best place on earth is a couple's castle. Who will disagree on that?
Drinking your morning coffee, half naked or with light clothes… or in your blue jeans. You see, hanging out at home while listening to your favorite cd, brings out the best smiles and looks. Both essential for top photography results!
Choosing your home to run your lifestyle couples boudoir photography before your wedding, will prepare you as a couple to dance with the photography camera. Will take the fear out of the picture and will make you feel super comfortable each time you hear the "click".
In-home photography sessions can transform the most introvert couples and make them look like experienced models. The natural and intimate environment of our home can work wonders. In-home photography sessions go beyond trends and make it more personal. It's one step deeper from the classical outdoors engagement photography or pre-wedding photoshoots. It's unique and provides a huge variety of intimate moments as if you are experiencing a couples boudoir photography with your clothes on.
Between you and me, when you are in love, home is the only place you wanna be. So, invite your personal photographer to save these loving moments for an eternity…
Being in front of a camera might be, per se, a difficult task to perform. You get totally conscious about yourself and every little insecurity that one might have, have a little party in your head. You might even suppose that during a boudoir photography session things might get even worse. This is not the case. Because boudoir photography is a special moment that you get for yourself. You get to show your true inner beauty and your sensuality with pride and confidence. It is a bespoke experience that you are allowed to show your real self. You might be romantic, sensual or even suggestive.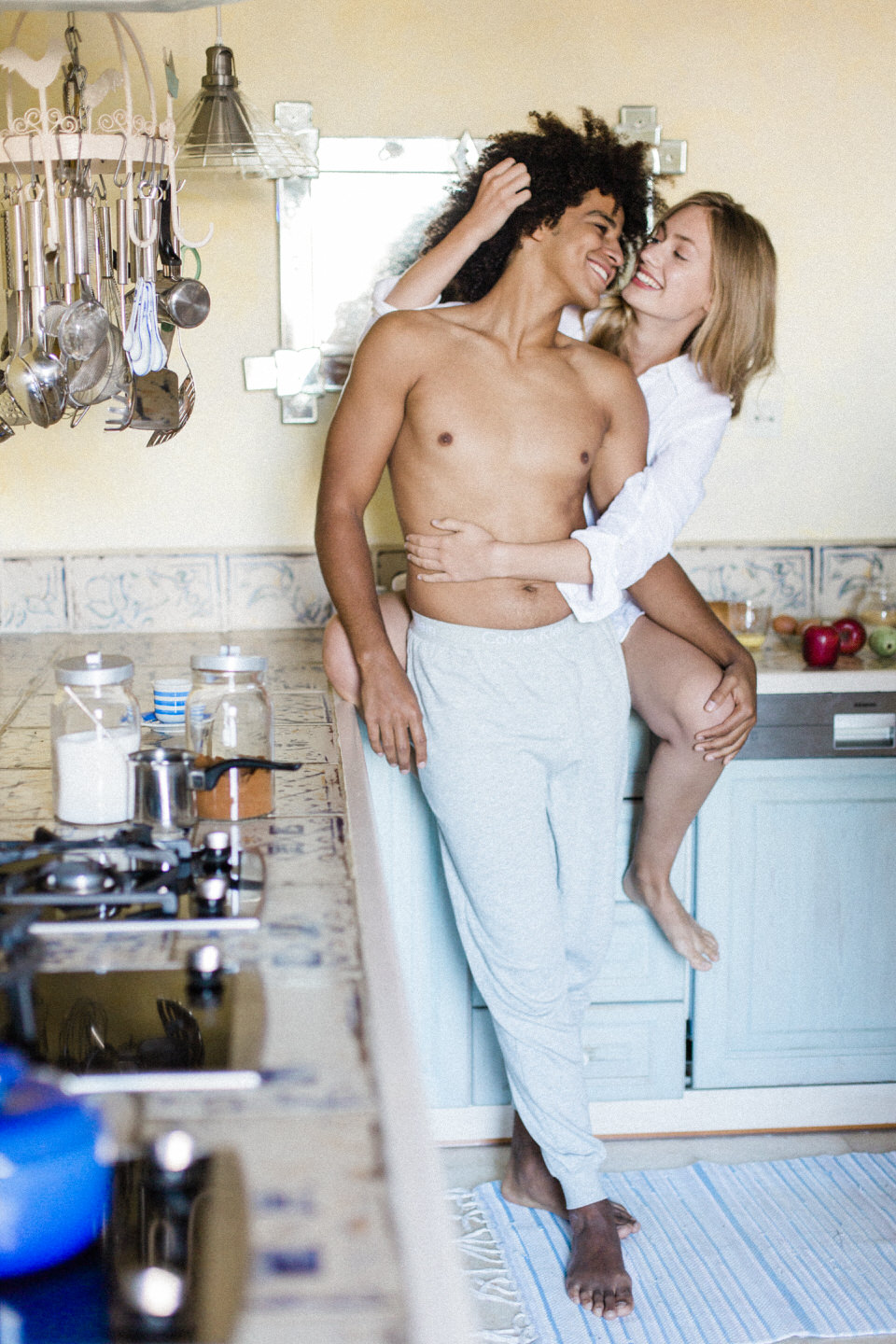 Book your Photographer
I am a photographer. A storyteller and a film wedding photographer. What else can I say? Taking pictures makes me feel that I have found my mission on earth. I am driven by love for beauty and real emotions. Being an active storytelling wedding photographer for more than 10 years keeps me always on the road for photography adventures.
The beauty of weddings and my love for traveling are the reasons why I chose to become a destination wedding photographer: to witness all the authentic moments and being able to capture them for you to remember. I want to show you through my images how precious your story is, how beautiful you are…
I want to become the storyteller of your life and wedding and let the important people of your life see the beauty, the passion… To portray the excitement, the joy, the magic… the dreams, the wishes, and your love!
My goal is to capture your joyous moments & unforgettable memories! Let's meet and talk about your wedding.Shall we have a coffee? Your dreams & plans combined with my awarded photography skills can create the best storytelling wedding photography album. Your wedding album! – Monika Kritikou
Get inspired by our beautiful real weddings and find out why you should choose a destination wedding photographer for your big day!